In 1980, Gary joined J.W. Lindsay Enterprises as a Project Designer and Estimator for large commercial and industrial projects including logistics facilities, manufacturing plants, ice arenas, car dealerships, various processing facilities and a number of multi-tenant buildings for John Lindsay's development company, Eastport Properties Ltd. While at Lindsay's, Gary also started their Tilt-up Concrete division. Tilt-up (www.tilt-up.org) rapidly became a very popular, cost effective and sustainable way to construct walls for a very large cross-section of building types. To date, Gary has designed millions of square feet of tilt-up buildings in the region.
Ruitenberg Incorporated was launched in 1987 to gain access to a wider range of commercial and industrial projects and to continue to focus on creative and sustainable building design. In 2007, Garyjoined B.D. Stevens Construction, to head their newly created design department. Once established, he returned to operating Ruitenberg Incorporated fulltime while still continuing to work independently on projects with the Stevens Group, Eastport Properties and various other Clients. Gary and Ruitenberg Incorporated continue to design industrial and commercial projects, including multi-tenant buildings, processing facilities, manufacturing plants, logistic facilities, freezers, coolers, office buildings, car and truck dealerships as well as community based recreational and institutional facilities.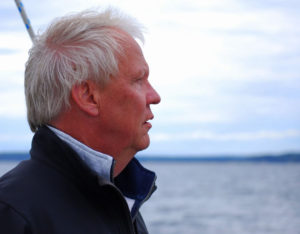 Sustainability, reducing waste, ensuring added value in design, working toward Net Zero buildings and providing healthy and productive work environments remains the focus of all project designs.
Today, Ruitenberg Incorporated is situated at the Head of St Margaret's Bay where Gary Ruitenberg shares a design and production office with his wife, Sheila Keating, Architect of S. J. Keating Architect Ltd.